Nutritional supplements are available for your bird dog to help them achieve their peak performance both in the field and at home. (Photo courtesy of K9 Athlete)
K9 Athlete – Hydrate & Recover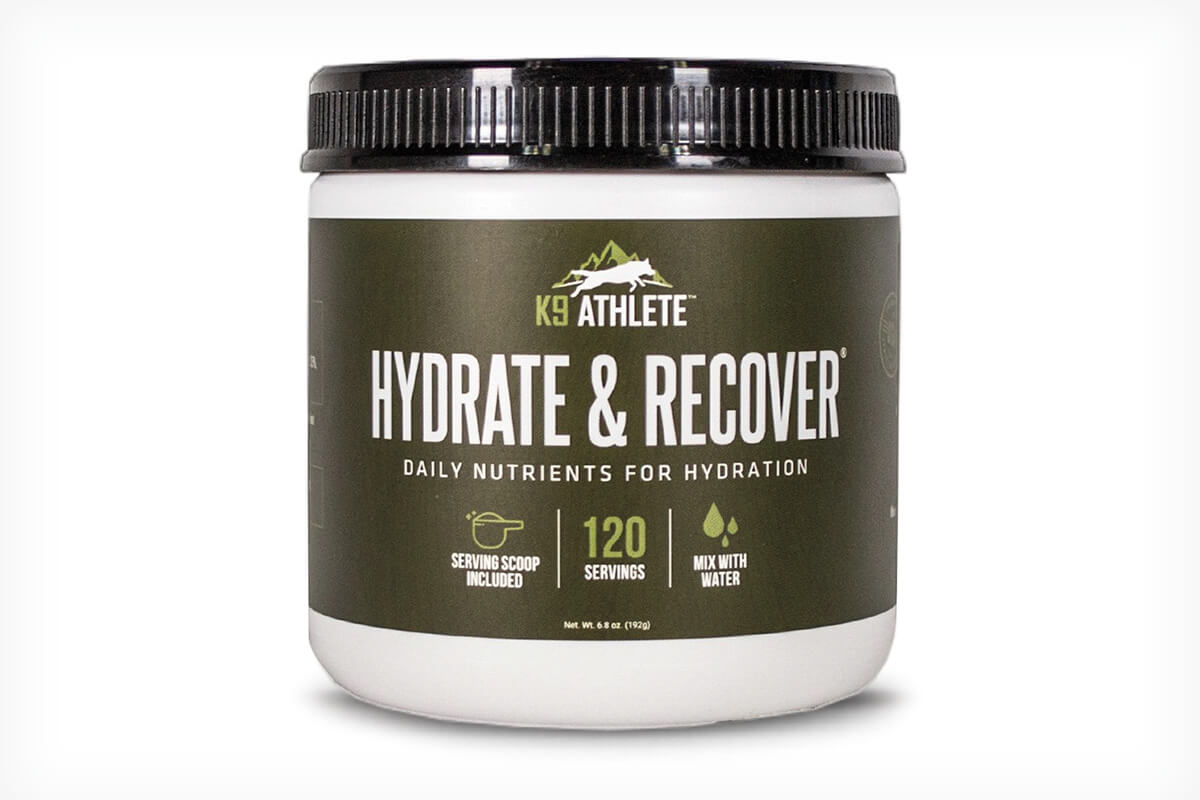 Designed to aid in hydration and recovery, K9 Athlete's Hydrate and Recover powder is packed full of essential electrolytes that keep your dog balanced and replenished after strenuous work. This formula encourages fluid intake, so even a picky dog will be enthusiastic at the water bowl. This is particularly important on long, hot days training or early season hunting where a dog may be panting excessively. Dogs do not sweat like humans do, but they do perspire through their mouth, and lose electrolytes through their saliva. This supplement from K9 Athlete also includes l-glutamine for steady mental energy and it also contains L-glutathione to support proper cellular respiration.
$35; k9athlete.com
PURINA Pro Plan – FORTIFLORA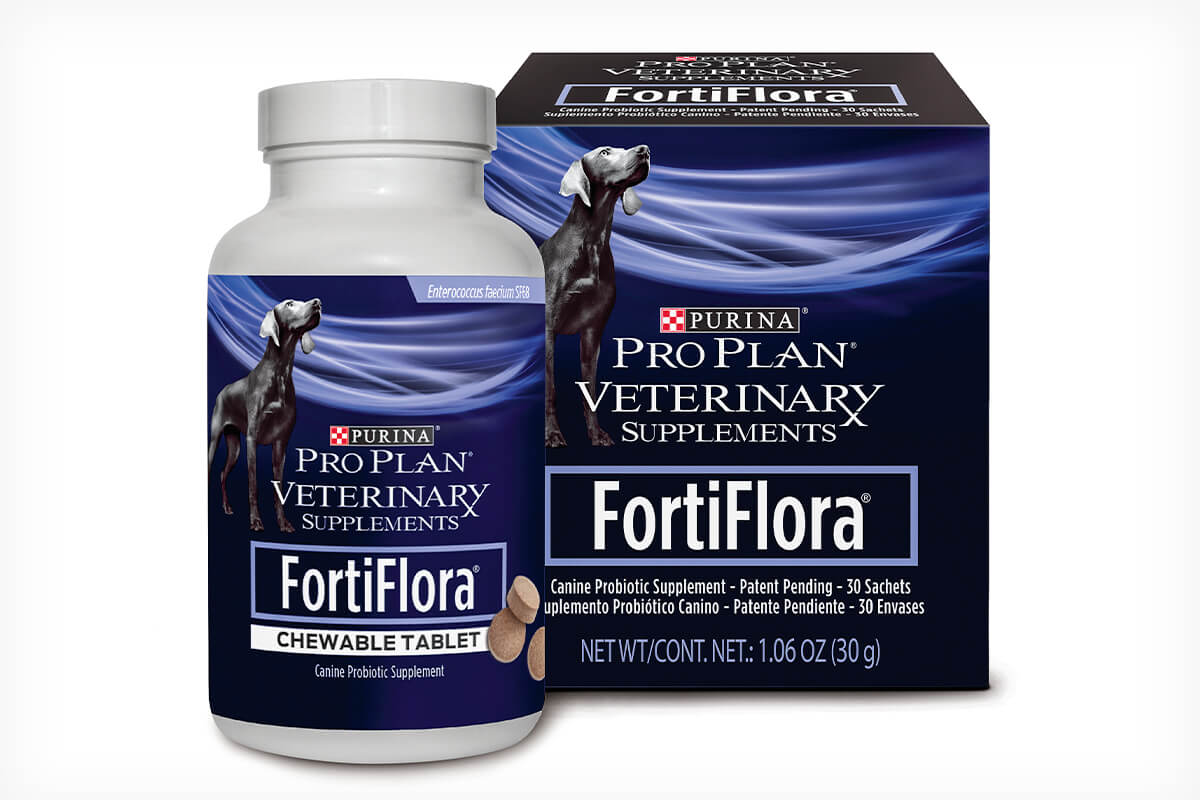 A must-need for every gun dog owner is this probiotic from Purina. This supplement will help with intestinal health, reduce chances of flatulence, and aid digestive health for your dog, both daily and in high-stimulation environments, such as long hunting trips in unfamiliar places where stress is a big impact on your dog's digestive system. Purina's Fortiflora Probiotic also helps support a healthy immune system because the majority of immune health starts in the gut. This supplement is safe for both puppies and adult dogs and is easy to feed, with plenty of antioxidants administered in the process.
$31; purina.com
Annamaet – Glycocharge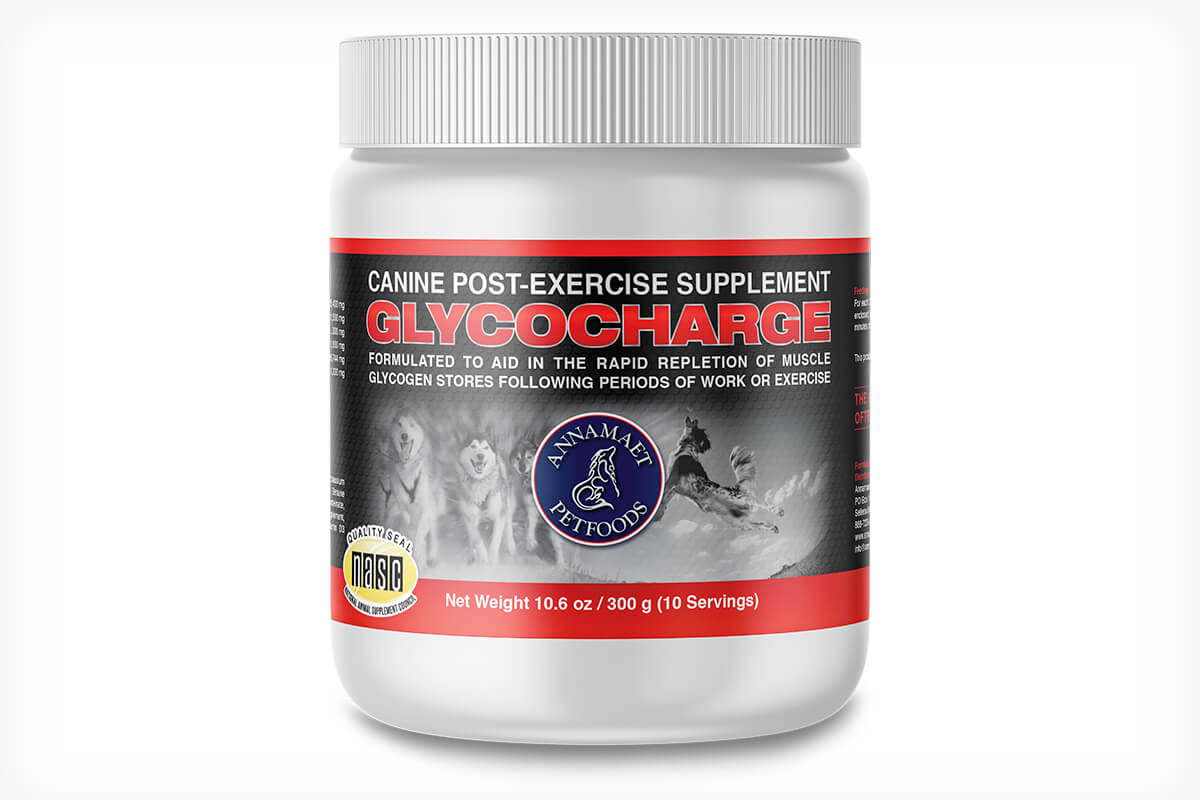 On long hunting trips, recovery time is important. Annamaet Glycocharge is designed to bring your sporting dog back quickly. Glycogen is used by the body during strenuous exercise to provide endurance and is synthesized from carbs. During hard hunting, a gun dog's muscle demands cannot be met by oxidative metabolism and stores of glycogen are used. Glycocharge has been proven to bring working dog's glycogen levels back to 97 percent of pre-hunting levels 24 hours after its use, which means less time on the bench and more time in the field.
$26–$146; annamaet.com
Rogue Pet Science – Origins Canine 5in1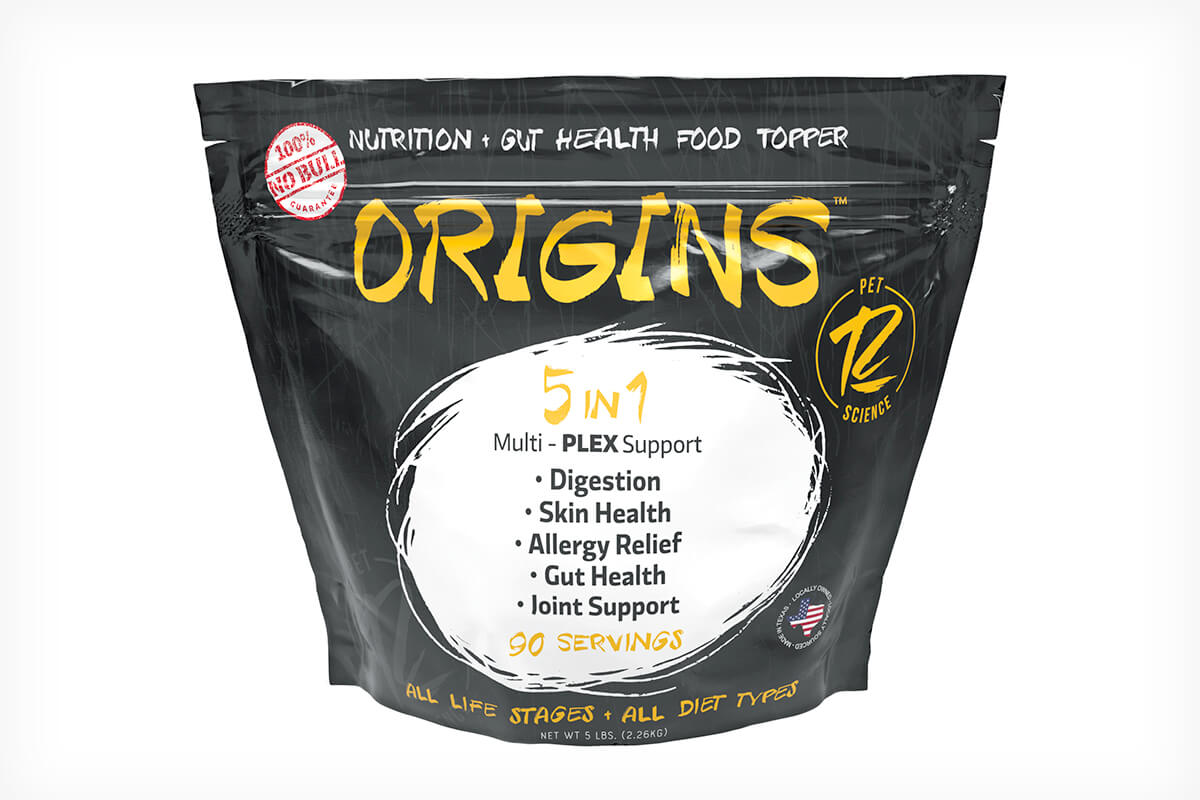 Nutrients are key to puppy development. This food topper powder from Rogue Pet Science includes wild menhaden fish for protein, and Omega 3 & 6 plus prebiotics and probiotics for improved gut health. Fish oil helps to keep your pup's coat shiny, while other nutrients aid in reducing itchy skin and hot spots.
$35–$50; roguepetscience.com
Alpha Dog Nutrition – Free Range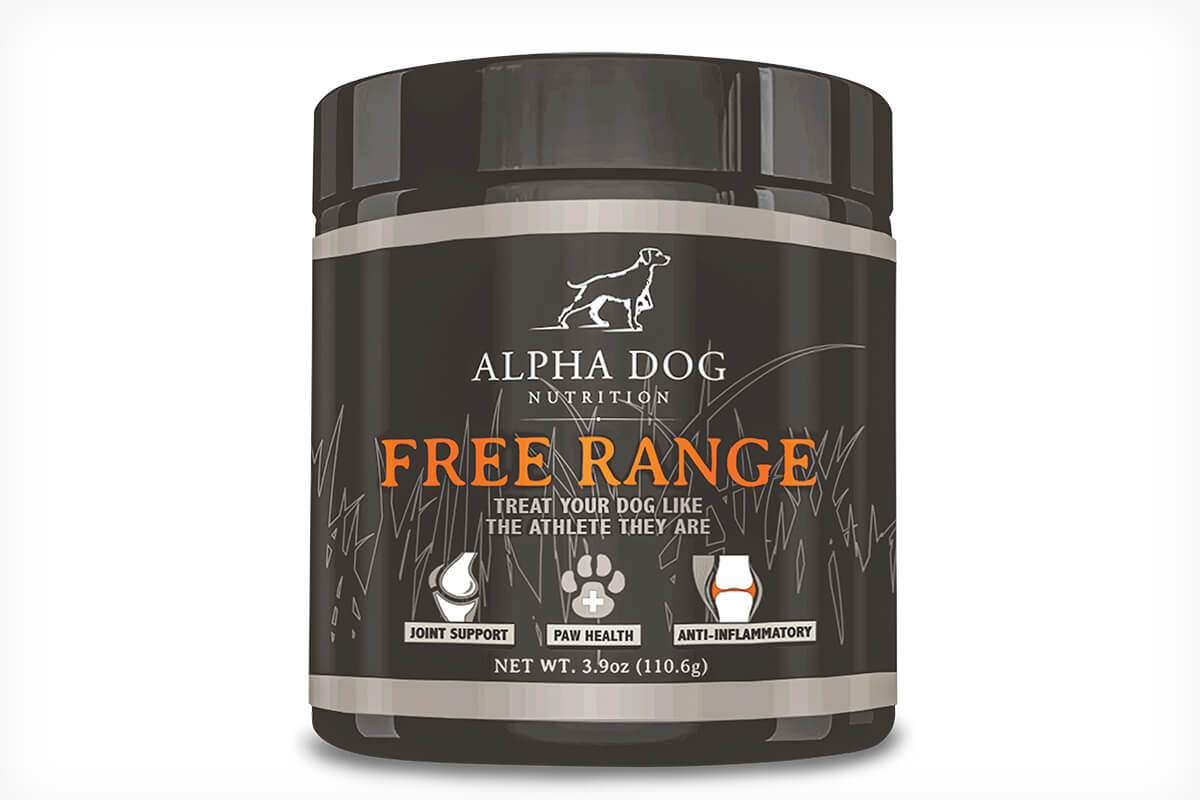 With a large range of supplements designed with the working dog in mind, Alpha Dog offers some of the industry's best supplements for canines. The Free Range supplement is for joint support and lubrication, which helps prevent arthritis in dogs. According to Alpha Dog's data, over 65 percent of dogs over the age of seven end up with some form of arthritis. The percentage for working dogs, and their high-impact days afield is most likely even higher than that. With that in mind, this supplement is packed full of glucosamine HCI, MSM, and other natural ingredients that all promote joint health for years to come and keep your dog at alpha status.
Kinetic – Hydro 30K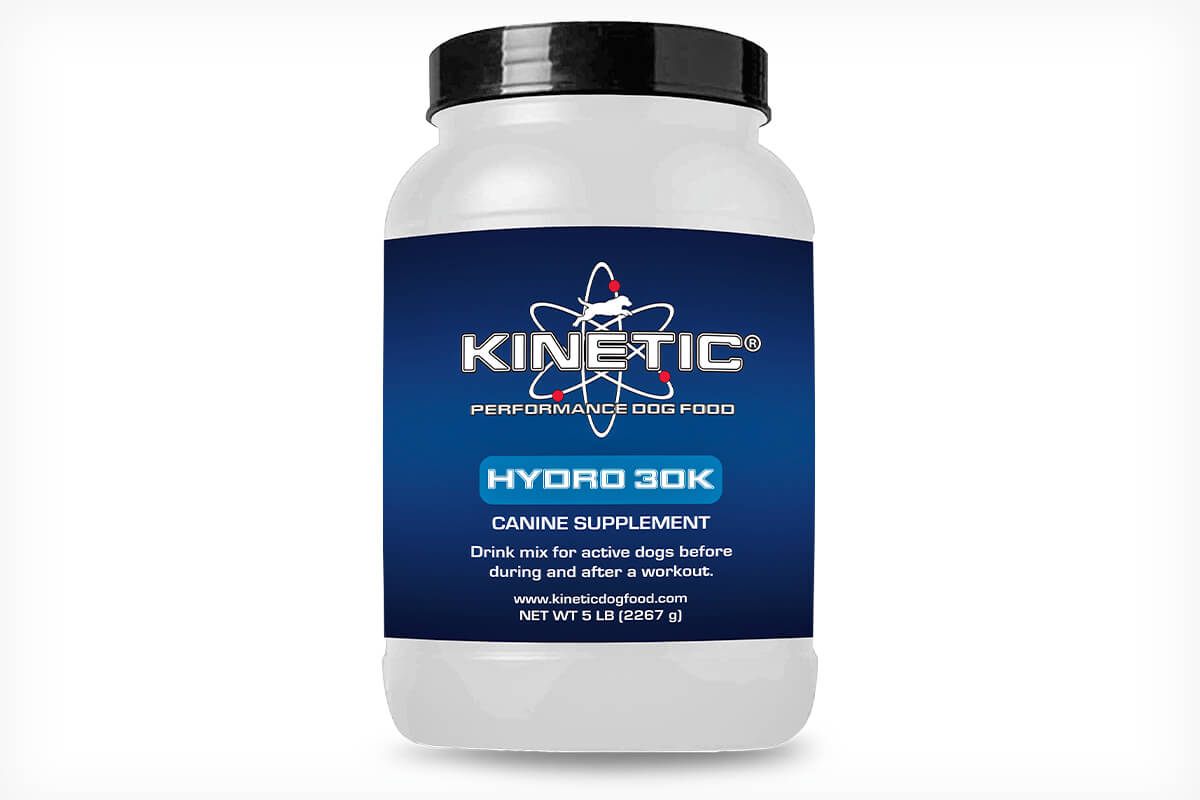 This supplement from Kinetic is designed to encourage and facilitate proper hydration for your sporting dog. It also tastes good, and encourages dogs to slurp up. The tasty flavor mainly comes from plasma protein, which appeals to nearly all dogs. But not only does it taste good, this protein provides more long-term energy. Hydro 30K it is also packed with electrolytes, and a variety of energy sources. It contains simple carbs, such as dextrose, for an immediate energy boost, but it also includes maltodextrin, which behaves much like a complex carbohydrate in the body, providing more long term, sustained energy.
$40; kineticdogfood.com
NUPRO – Joint & Immunity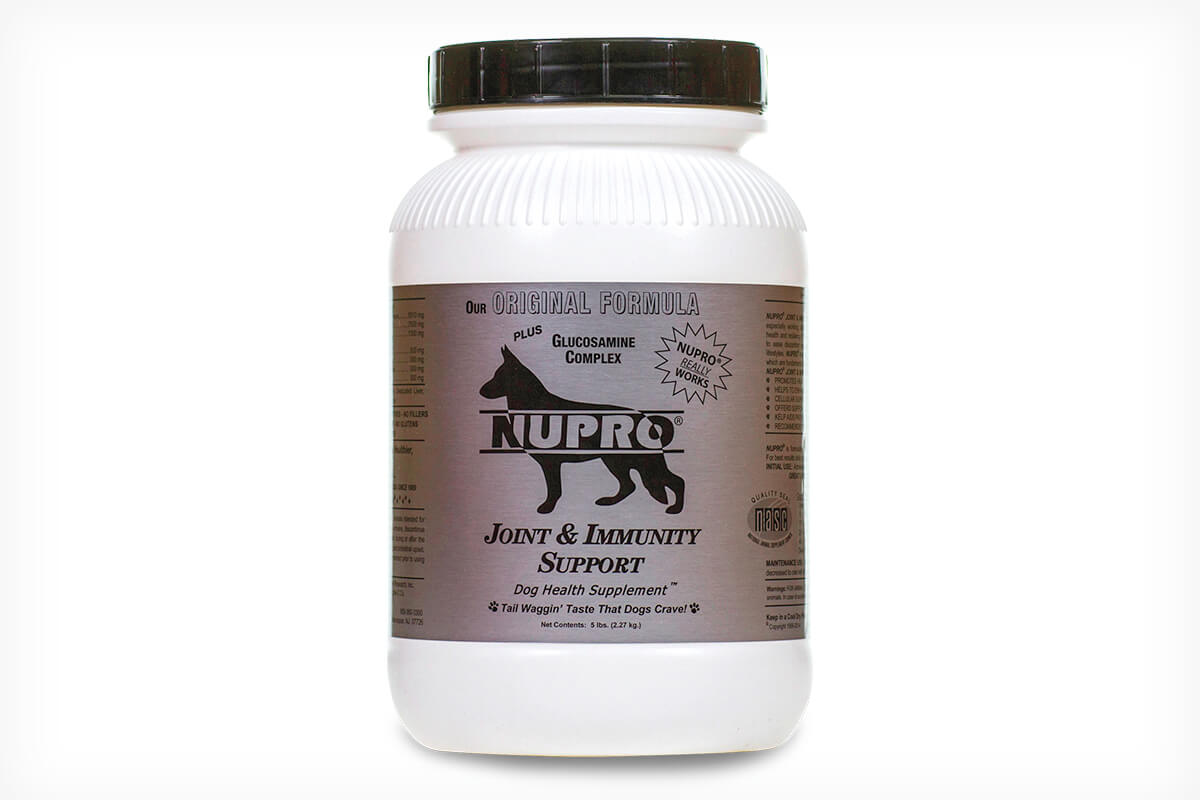 NUPRO's Joint & Immunity Support supplement can benefit both aging dogs and hunting dogs of all ages, where frequent impact on joints is a real concern. This powder is backed with a special blend of glucosamine and chondroitin, which increases production of proteoglycans. These molecules are vital for damaged cartilage cells and also for the general strength of connective tissues. It also promotes production of synovial fluid, which helps support joints and reduce chances of arthritis. This supplement also contains MSM for additional tendon support, as well as Ester-C, Norwegian kelp, and more for a strong immune system and the general well-being of your gun dog.
$17-$153; nuprosupplements.com